Homebrew Competition
May 10, 2019 @ 7:30 pm

-

9:30 pm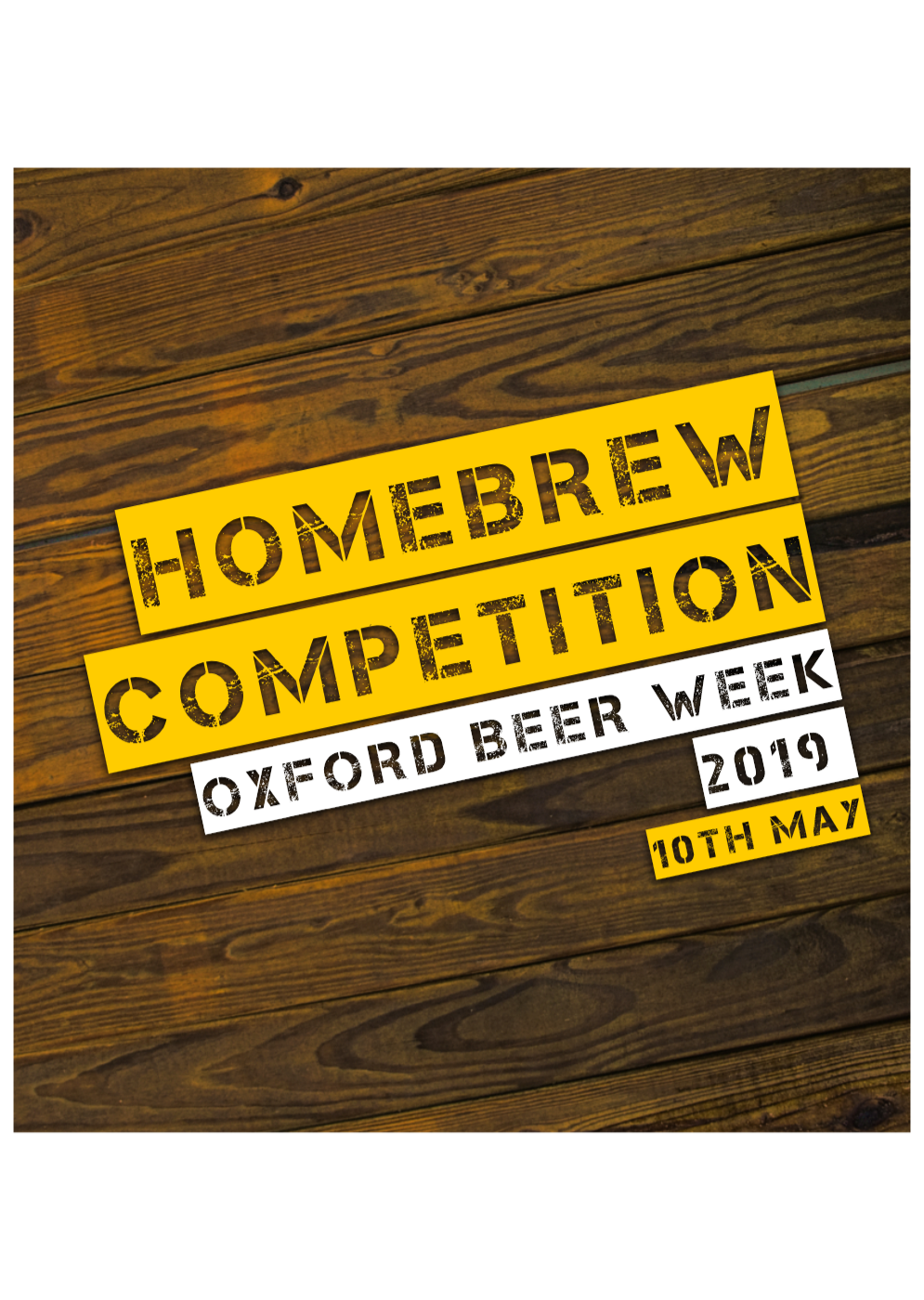 CALLING ALL HOME BREWERS
TO CELEBRATE OXFORD BEER WEEK LITTLE OX & OXBREW ARE HOSTING AN EXCITING HOME BREW COMPETITION WITH THE WINNER HAVING THE OPPORTUNITY TO DO A FULL COLLABORATION BREW WITH OUR BREWING TEAM.
HOW TO ENTER
BREW YOUR OWN FAVOURITE BEER AND SUBMIT TWO BOTTLES OF THE BEER YOU WISH TO ENTER INTO THE COMPETITION, TO THE BREWERY BY 7th MAY 2019.
ANY STYLE OF BEER CAN BE SUBMITTED REGARDLESS OF COLOUR, STRENGTH ETC.
PROCESS
EACH BEER WILL BE TASTED BY OUR BREWERS AND THEY WILL JUDGE EACH BEER AGAINST A SET CRITERIA TO ENSURE EACH BEER IS JUDGED EQUALLY REGARDLESS OF STYLE.
THE WINNER WILL BE ANNOUNCED AT OUR BREWERY QUIZ NIGHT ON 10th MAY AND THEY WILL BE INVITED TO SPEND A DAY IN THE BREWERY WORKING WITH THE BREWING TEAM TO PRODUCE A COLLABORATION BREW.
THEY WILL ALSO RECEIVE A FIRKIN OF THE BEER WHEN IT IS READY TO TAKE HOME AND DRINK WITH FAMILY AND FRIENDS.
THE BEER WILL BE DISTRIBUTED INTO TRADE SO YOU WILL ALSO GET THE SATISFACTION OF SEEING THE COLLABORATION BEER IN PUBS THROUGHOUT OUR DISTRIBUTION NETWORK.
YOUR CHANCE TO GET INVOLVED WITH LITTLE OX/OXBREW, SPEND TIME WITH OUR BREWING TEAM, ASK THE QUESTIONS YOU WANT TO AND INCREASE YOUR BREWING KNOWLEDGE.
IF YOU HAVE ANY QUESTIONS PLEASE E MAIL : BREWERY@LITTLEOXBREW.CO.UK